Making the most of the newly launched Oxford Dictionaries API v2.3
[Action required] API changes announcement for existing customers
Note: This announcement applies to API customers that are registered to a Prototype and Developer plans.
Hello all!
We are writing to inform you that a new set of plans is replacing our current application plans (Prototype and Developer plans) and prices.
As of 10th May 2022, the Prototype and Developer plans will no longer be operational. Oxford Dictionaries API will offer two new plans:
- Introductory plan
- Unlimited plan
For Prototype and Developer plan customers, changes are happening between 12th April 2022 and 10th May 2022. So do not worry! You will have time to check the options and choose how you wish to proceed using our data by selecting the Introductory or Unlimited plan.
For further instructions on how to change plans, and for more information, please visit our new plans announcement page.
Link:
https://developer.oxforddictionaries.com/new-plans-announcement
If you have any questions, please feel free to leave us a comment or reach us at our Contact Us page. (
https://developer.oxforddictionaries.com/contact-us)
The Oxford dictionaries API team
Making the most of the newly launched Oxford Dictionaries API v2.3
Simone
Administrator
admin
The Oxford Dictionaries API allows easy access to our world-renowned language content, and the API v2.3 launched in February 2020, making new functionality available:
The sought after inflections endpoint is now available to use.
The Russian bilingual, Arabic bilingual, and English-Marathi bilingual datasets are now also available
Updates added to the translations endpoint.
José Vallejo-Diaz (Lead Language Technologist), and Franz Vitulli (Product Manager), presented an overview of the API v2.3 and how you can make the most of it, on an interactive session on 26 March.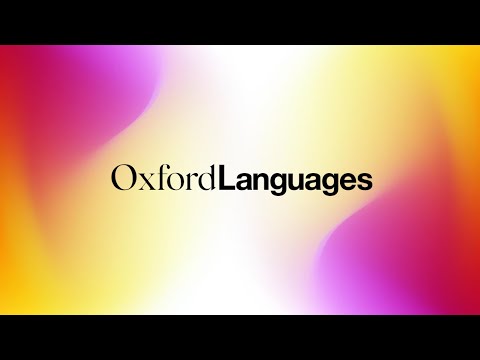 Find out more about the v2.3 updates here.
Additional questions from the webinar
We received lots of questions during the Q&A session, and were not able to address all of them due to time constraints.
We passed these on to the panellists, so here below are all the replies they didn't have time to provide during the live call.
If you still have any questions about v2.3, let us know in the comments below, and we'll contact the presenters for a reply.
Questions directed to Franz Vitulli
Q.: We maintain a specialized dictionary - will there be a two-way API so we can submit terms and definitions?
A.: At the moment we don't have a plan for creating a two-way API. We work with a team of language experts that follows a process to investigate and add new words into the dictionaries we provide, and we also acquire dictionaries.
You can get in touch on our Contact us page (then choose Something else and Language and grammar queries).
Q.: Are there plans to create official programming language interfaces (e.g.: Python) or is it up to the community to create those?
A.: At the moment it is something being investigated by the Product and Technical teams for future considerations, but we don't know if or when this may happen.
Q.: Can you provide, a chrome extension, so that translating a word is easy, like the google translate chrome extension?
A.: I'm afraid the scope of our API is a little different, in which the API allows access to our lexical content datasets, enabling people to develop their own applications. A Chrome extension would be something potentially built with our API, but not something we would provide.


Questions directed to José Vallejo-Diaz
Q.: Can I find json schemas for endpoints somewhere or maybe an endpoint to retrieve them?
A.: You can see the JSON schemas in our documentation page. There you will be able to try out the endpoints we provide as well.
Q.: Is there any endpoints for fetching image by a word?
A.: At the moment, it is not possible to search by images. However, this query was forwarded to our Technical team for future consideration.
Q.: How do I get synonyms for a word, in Arabic?
A.: Unfortunately for the time being we do not offer an Arabic Thesaurus, and synonyms are not available on the bilingual datasets.


General questions
Q.: What is the best way to contact you for technical support?
A.: Please post any queries regarding our API on this forum (and have a look around it, as you may find the answer to your question in existing discussions. Alternatively, you can use our Contact us page or send an e-mail to [email protected].
Q.: Can we cache the data that was retrieved by the API?
A.: If you wish to save or cache the data for offline use, we also offer custom Enterprise plans. If you would like to discuss this option, please let us know. Or, if you would like to register for an account, you can do so by selecting a plan on our website.